POSTED BY BASH 05th November,2021
Apaokagi Maryam, better known by Taaooma, has reacted after she was criticized for paying a visit to the Nigerian Vice President, Yemi Osinbajo.
A number of online comedians, including Josh2funny, paid a visit to Osinbajo and this angered Nigerians as they questioned why the comedians, who should speak truth to people in power, are dinning with politicians.
The fact that Mr Macaroni who has been critical of the present administration, was not at the meeting, convinced a number of people that he was not invited because he criticises the government.
Those who attended the meeting were called out by Nigerians after the news of the meeting was made public and Taaooma later took to Instagram to write about the visit.
She revealed that she spoke to the VP, urging him to lift the Twitter ban. She added that she also brought up the issue of police brutality.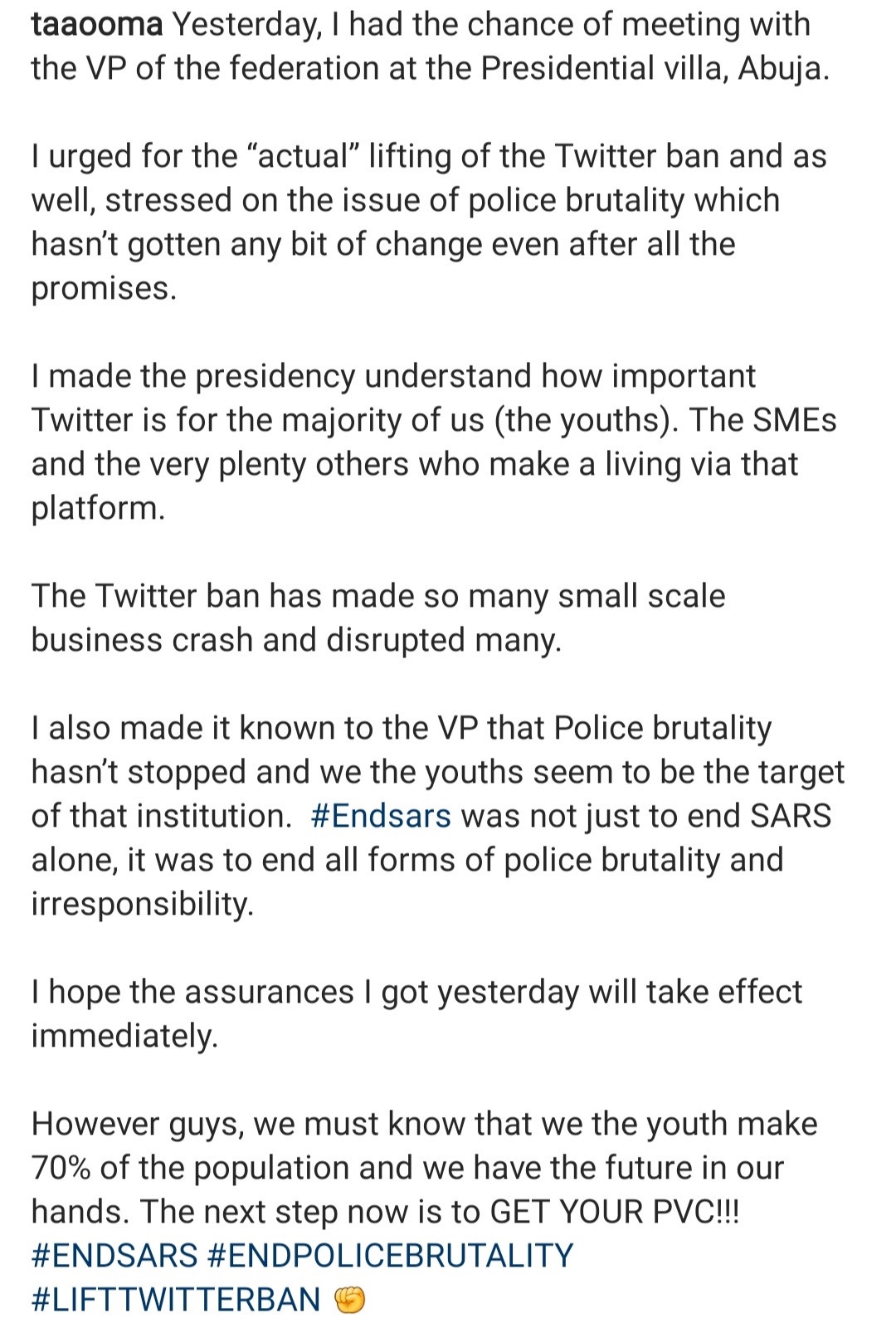 But some of her followers were not appeased and they called her out.
Taaoo refused to be silent, so she hit back at them.
See the exchange below.