POSTED BY BASH 02nd November 2021
Amber Rose raised brows with the Halloween costume she wore for a Halloween party.
The mum-of-two wore a black costume that left her breasts hanging out completely.
She, however, covered her nipples with pasties.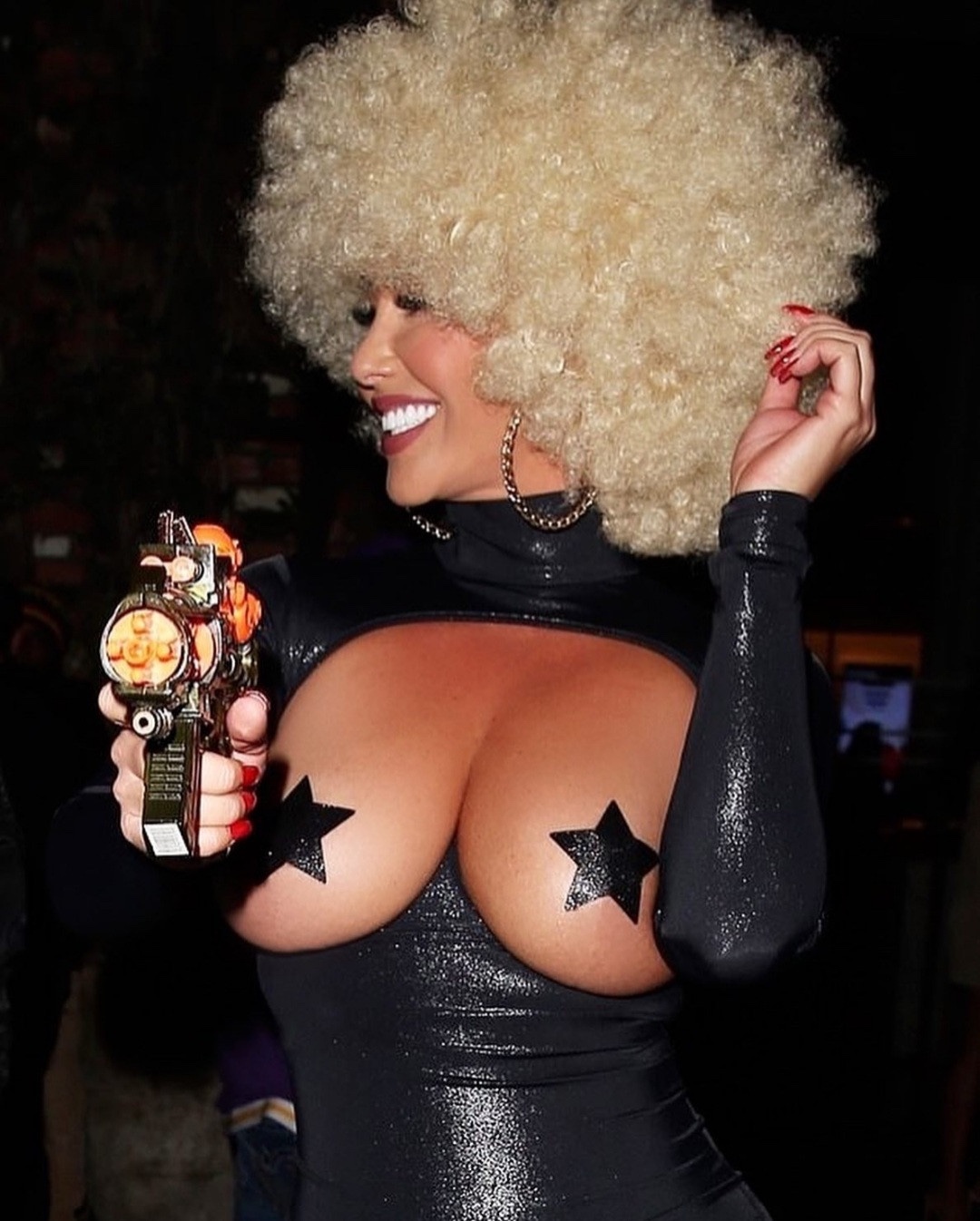 In videos and photos from the party, the model is seen drinking and dancing without a care in the world.
See below.